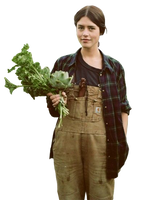 Our products make plant care simple.
The demands of your lawn and garden are nuanced and time-consuming. Drip irrigation can help you save time and water, and ensure your plants get the exact amount of water they need, right when they need it.
We here at Habitech we offer drip irrigation parts & kits and gardening supplies at very affordable prices. We ship everywhere in the USA.
All of the products we offer are made from the highest-quality components, are easy-to-use, and backed by our 100% Satisfaction Guarantee. Automating your garden or landscape watering should be as easy as flipping a switch.
Everything you need for a healthy garden
Blog
3 Tips for Installing Pressure-Compensating Drip Irrigation Emitters
Pressure-compensating drip irrigation emitters ensure every plant on your irrigation system receives the exact same amount of water and fertilizer regardless of location, for uniform and high-quality growth on any topography. Let's take a look at a few reasons you might consider using... [Read more]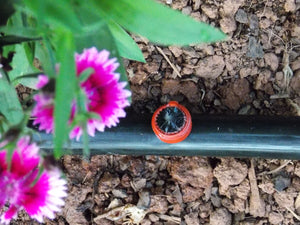 What people are saying about us
Thank you for making available a hard-to-find product!

Steve
Product arrived in perfect condition. Fast delivery time. Very satisfied with the company as well as their products.

David
Items as described and as expected. Solved my yard irrigation problem.

Norman
The drip irrigation tubing to faucet/garden hose adapter is a great product. I'm unable to find it in the local store. The customer service is great.

Lucia
Second order from the company—they get their products out fast and they arrive in perfect condition.

Dave
The supplies were just as presented, and allowed me to fix my drip system in fifteen minutes.

Tom